I did a poll on my Instagram what recipe would you like me to do next and you chose sweet, creamy, one dish, hot, veggie, only 5 ingredients and eaten straight away, so here I am with my cauliflower rice pudding!
I know what you are thinking...sweet cauliflower rice...yuk! Hold on, hold on. It actually does work. I won't be pretending you don't taste the cauliflower, because you do, but it's very mild, very creamy and surprisingly yummy!
How To Make Cauliflower Rice Pudding
Let's get your shopping list ready. Here are the ingredients you will need to make this cauliflower rice pudding:
Cauliflower rice - That's basically cauliflower florets in a blender pulsed a few times until the mixture resembles *rice*, you can read more about how to make it below or just buy it ready made in the shops
Banana - You will need a nice ripe banana, half goes in the pot and the other half will be used to decorate the finished pudding
Cinnamon - It adds a warm flavour to the dish, so go mad if you are mad about cinnamon
Vanilla extract - Just compliments well especially if you are adding the cinnamon
Milk - Any kind you like! I used almond milk, but if you wanted the cauliflower rice pudding to be extra creamy you could use tinned/canned coconut milk
Optional - Maple syrup to add sweetness, raisins to make it more like a pudding, protein powder to make it more filling
Now you have all the ingredients, let's make cauliflower rice pudding:
Place all the ingredients in a small pot and bring to the boil
Reduce the heat and let it simmer for around 15 minutes or until thick and creamy
Take off the heat, add your favourite toppings and eat immediately
If the pudding is too thick add a touch of warm milk and stir it through
How do you make cauliflower rice from scratch?
Remove the outer green leaves and stems from the cauliflower head (don't throw them away, wash, cut and use in your salads)
Cut the cauliflower head into smaller pieces, including the cores.
Pop everything in your blender or food processor
Pulse until you get grain sized pieces or it resembles "rice" texture - about the size of regular rice grains
If you don't have a food processor, you can grate the cauliflower using a traditional grater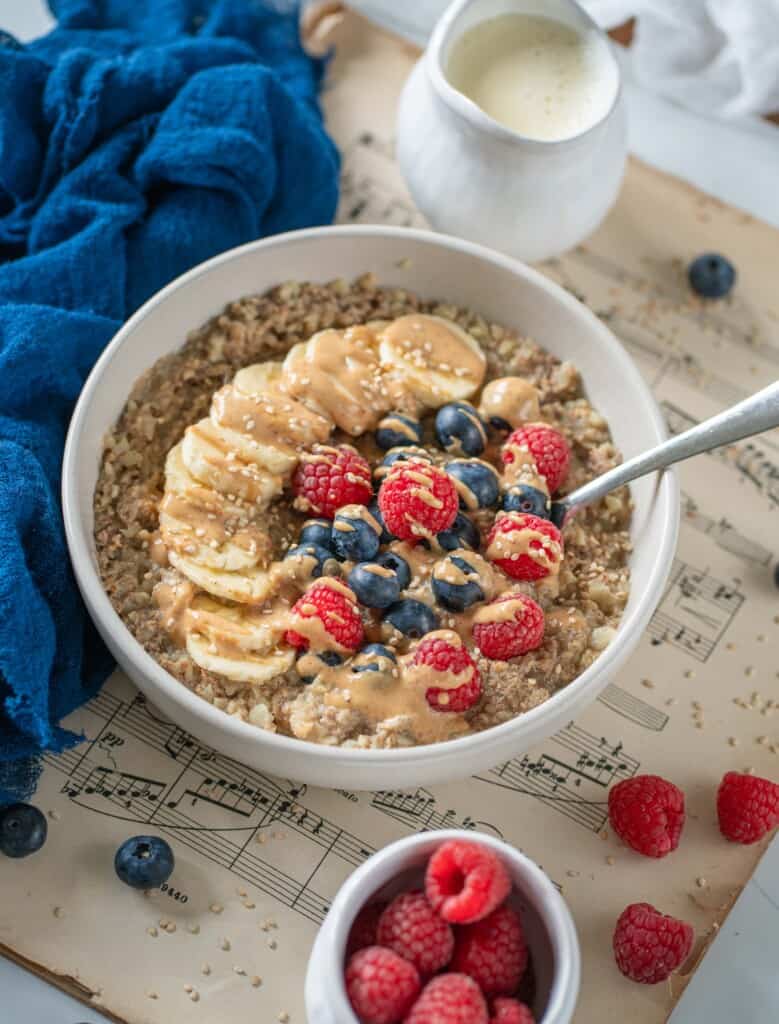 More Cauliflower Recipes :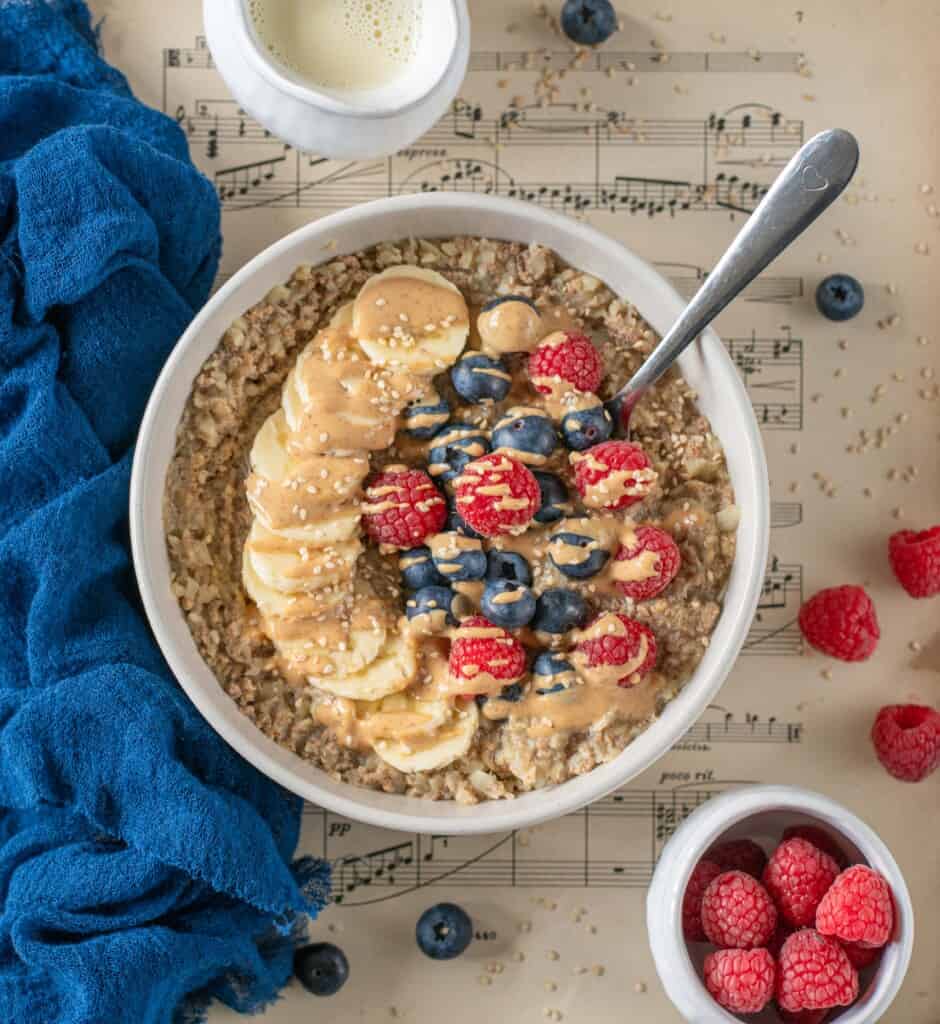 Recommended Tools to Make this Recipe
Cauliflower Rice Pudding (Dairy Free)
How to make the most delicious, easy and healthy cauliflower rice pudding. Perfect breakfast, snack or even dessert. Great for leftover cauliflower too!
Ingredients
200g cauliflower, made into rice (see notes)
½ banana + ½ banana for topping
1,5 cups coconut or almond milk
1 tsp cinnamon
1 tsp vanilla extract
Optional; 1 tbsp maple syrup
Instructions
Make the cauliflower rice by popping the cauliflower florets into a food processor and pulsing a few times
Get a small pot and add in the cauliflower rice and the rest of the ingredients leaving ½ banana for the topping
Simmer on a low heat for around 15 minutes or until the rice is thick and creamy
Take off the heat, adjust sweetness by adding maple syrup and decorate with banana, nuts and berries
As always please, if you make this recipe share it with me either on my
Facebook
,
Twitter
or
Instagram
. I would love to see it! Hashtag #HediHearts. Also if you want more healthy recipes, check out my
Youtube channel
. Loads of fabulous and easy recipes waiting for you there.
Much love,
Hedi