Hello! It's May and time to lighten things up with 5 great salads for those who hate lettuce. This is a guest blog post by the lovely Max Lami, who is a fellow blogger and a passionate foodie. You ready? Let's get making with Max.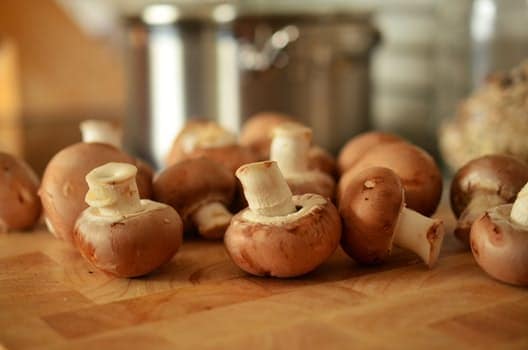 I Qui-not believe it's a salad
Ingredients:
½ cup of Quinoa, 1 cup button mushrooms, handful of spinach, ½ can of tuna in brine
Method:
Quinoa is one of my favourite grains to use for salads as it is great to eat warm or cold. It can be easily paired with a couple ingredients to make for a fully nutritious meal. I like to throw approximately half a cup of quinoa together with some pan grilled mushrooms to which I add some spinach last minute, and between half or a full can of tuna in brine. This gives me a full fill of my proteins, grains, and veggies in one salad and will be under 400 calories every time.
Greek With a Twist
Ingredients:
½ cucumber, ½ pack cherry tomatoes, half a pack of full at Feta cheese, pinch of oregano, 1 spoon of olive oil, 4-5 strawberries
Method:
The great Greek salad is one of my all time favourite 'no lettuce' salads because of the gift that is feta cheese. The traditional Greek Salad that most people make has tomatoes, (I use cherry for ease), feta cheese, cut into small cubes, and cucumber. In addition to lightly dressing it with some olive oil and oregano herbs, I enjoy throwing in some strawberries for a surprising flavour boost. I know it may sound weird, but don't diss it until you try it! The strawberries give it a perfect summer feel, and add sweetness to what can often be a slightly bland salad, pairing it nicely with feta.
Spinach, Pear, Bacon, and Vinaigrette Salad
Ingredients:
1 bag of spinach, 1 large pear or two medium, 2 strips of bacon without nitrates (pan fried), 1 teaspoon of apple cider vinegar, 1 teaspoon of mustard, 1 teaspoon of extra virgin olive oil.
Method:
I know what you're thinking: surely spinach is just like lettuce. But believe me, this salad is worth the tiny lettuce similarity cheat. My mother used to throw this salad together in 5 minutes for our neighbourhood barbecues and it would be gone in seconds. The cube sized pear pairs beautifully with the vinaigrette and spinach, and contrasts the slightly sour flavours while highlighting the sweet. The added bacon is a crispy bundle of flavourful joy. To make the vinaigrette simply mix some olive oil with a teaspoon of mustard, and a teaspoon of apple cider vinegar. If you're a vegetarian, try replacing the bacon with some pan grilled fine tofu, or even some avocado for a greener salad.
Lentil, Lentil, Lentil
Ingredients:
½ tin of drained lentils, 1 or 2 sweet potatoes, 1 teaspoon of paprika and mild chilli powder, 2 carrots, ½ pepper, full fat feta cheese to taste.
Method:
This salad has, you guessed it, lentils galore. Lentils are a great way to replace pasta in salads as they add more nutritional value to your meal, and will fill you up just as much as pasta will. I like to mix my lentils with some oven baked sweet potato, which I sprinkle with paprika and mild chilli powder, finely chopped carrots and bell peppers to taste, and of course my favourite crumbled feta.
Asian Broccoli Salad, With Peanuts
Ingredients:
1 large head of broccoli, 1 cup edamame beans, 1 green onion, ½ cup of peanuts
Method:
This one is truly a fun one. Cut about 1 large head of broccoli into small florets, mix in one cup of shelled cooked edamame beans, half a cup of thinly sliced green onions, and half a cup of peanuts. You may choose to add some sesame seeds or Hedi's peanut dressing if you want, but I find that this salad is quite nice kept simple. It packs enough energy in one serving without adding any dressing to it.
I hope you enjoyed these simple recipes and if you want some more hop over to Max's blog here.
Much love,
Hedi