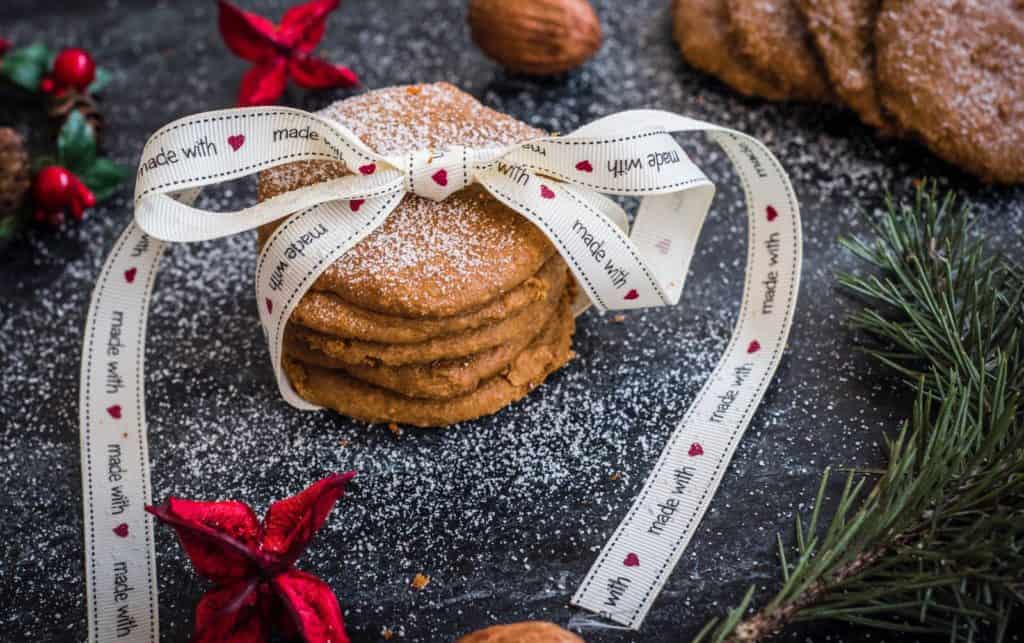 I am back here with another recipe for (not only) healthier Christmas. This time I am sharing my clean, healthy Christmas biscuits recipe.
These healthy Christmas biscuits are gluten-free, refined sugar free, plus vegan 🙂 Also this recipe calls for coconut flour, so finally all these bags of coconut flour in your cupboard will get some use.
These christmas biscuits are sweetened only with coconut nectar, which has a slightly caramel flavour making the biscuits taste even nicer. I have used almond butter, which is full of healthy fats and therefore you don't have to add any other oils. If you don't like almonds, you can use any other nut or seed butter, whatever your heart desires. Just make sure you stick to the measurements.
Here's the healthy Christmas biscuits recipe
Healthy Christmas biscuits recipe
Ingredients
1 cup almond butter (cca 250g)
4-5 tablespoon coconut flour ( I used Coconut Merchant)
2 tablespoon coconut nectar (I used Coconut Merchant)
2 teaspoon cinnamon
½ teaspoon nutmeg
½ teaspoon ground ginger
Instructions
Preheat oven to 180 degrees and line your baking tray with baking paper.
Mix all the ingredients in a bowl until well combined. It will be a sticky dough, so don't panic.
If the dough is too dry, add a little bit of melted coconut oil, if too wet add more coconut flour.
Take 1 heaped tablespoon of the dough, place on the baking tray and press down gently to create round shape.
Bake in the preheated oven for 10 - 12 minutes.
Cool cookies on the baking tray for 15 minutes before moving to a plate.
If you are after more healthy Christmas recipes please check my
mince pies
,
gingerbread granola
,
snowballs
,
carob truffles
or
rocky road
! As always please, if you make this recipe share it with me either on my 
Facebook
,
Twitter
or 
Instagram
. I would love to see it! Hashtag #HediHearts
Much love,
Hedi