Healthy triple chocolate cheesecake? How can that be you ask? Well, make it and see! No baking, no butter, no cream cheese, no flour and no fuss. Easy, chocolatey and has an incredibly smooth, mousse-like texture. It simply melts in your mouth!!
There is nothing as nice as sharing a homemade chocolate cake on Mother's Day with the most special women in your life...MUM. I have the best one for you. Healthy triple chocolate cheesecake that can be done the very last minute.
It's very easy but looks incredible and is the perfect Sunday afternoon tea time cake, a birthday cake for a chocoholic or even for that "healthy freak" in your life……basically, it's a cake worthy of any occasion.
You could also try my Strawberry Cheesecake or this light clean Lemon Cheesecake. If you love peanut butter, this Raw Peanut Butter Banana Cheesecake is just want you are looking for. I may have gotten a little carried away with the healthy cheesecakes, but can you blame me? They are all soooooo good.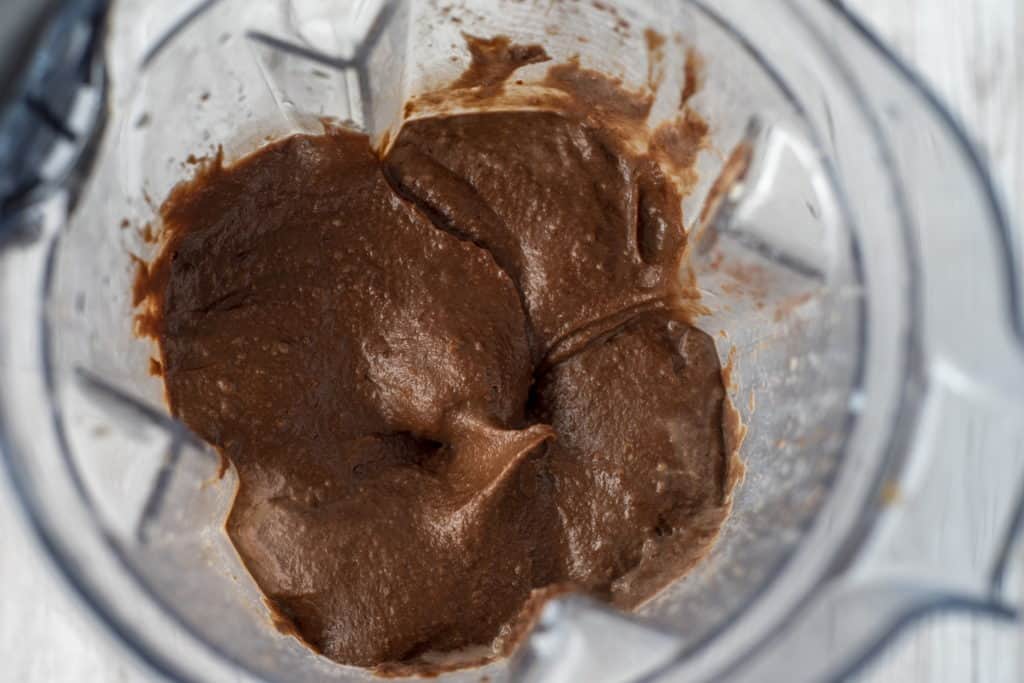 I will be honest with you. When I was creating this cake (last minute request) I didn't have much stuff in the cupboards. Thanks to the brilliant Snacking Essentials, I always have their products in the house. I'm one of their ambassadors and as such am always experimenting with their goodies.
So my healthy triple chocolate cake uses nuts and coconut oil for the fat, dates for sweetness and to bind it all together, cocoa powder to make it chocolatey, vanilla extract to add a touch more flavour and of course cashews to make the cheesecake like texture. No baking required!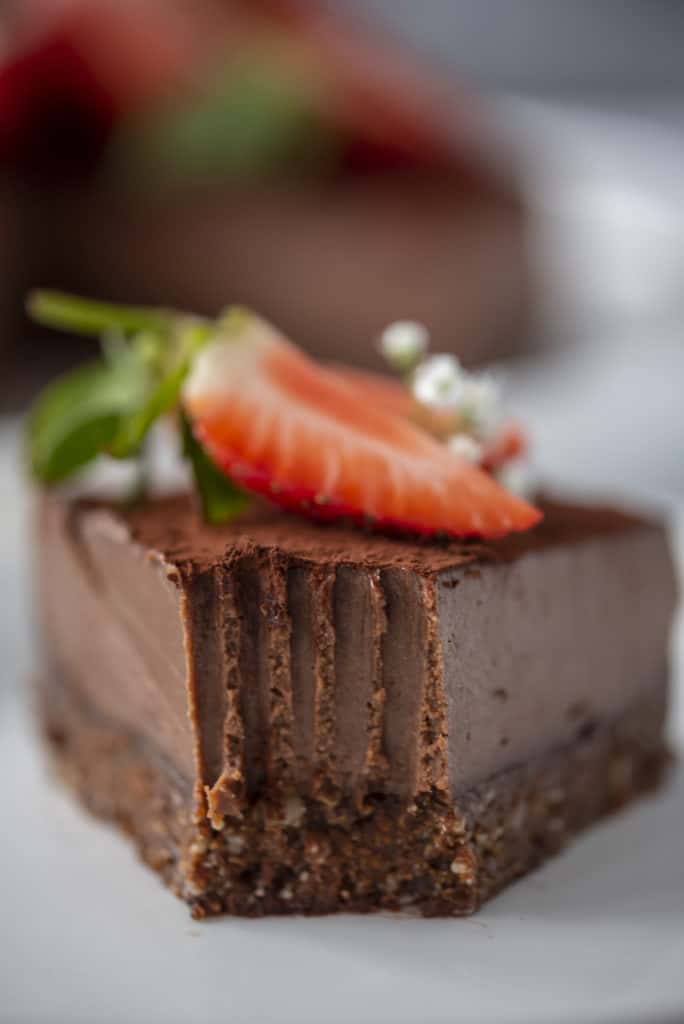 So without further ado here it is. And if you want a deeper more impressive looking cake, just double the ingredients.
Here's the Healthy Triple Chocolate Cheesecake
Healthy Triple Chocolate Cheesecake
Ingredients
Base:
2 packs nutty mix
1,5 cups dates, pitted
1 tbsp coconut oil
Pinch of salt
Top layer:
3 cups cashews, soaked in hot water for couple of hours, drained
½ cup dates, pitted
2 tbsp cocoa powder
½ cup coconut oil
1 tsp vanilla
¼ cup water
Toppings:
Fresh strawberries dipped in melted chocolate
Dusting of cocoa powder
Instructions
Line the bottom of a 20cm springform cake tin with cling film. Make crust by adding nuts to a food processor and grinding to a fine crumb.
Add in the dates, coconut oil and salt and combine until sticky mixture. Press into lined cake tin evenly and set aside in the fridge.
Make the filling by adding the cashews to a food processor with all the other filling ingredients and blend on high until very smooth and creamy. If it's too thick, add ¼ cup of water.
Pour filling on top of the crust and pop in the freezer for at least 2 hours to set
Let thaw before serving , top with dusting of cocoa and fresh fruit
*Note: This cheesecake will become quite soft if left out at room temperature, so be sure to keep it chilled!  hope you'll enjoy this healthy eating dessert as much as we have!