Hello, hello! Today I am sharing simple healthy truffles recipe made with only 4 good-for-you ingredients! This is the perfect, healthier snack made with no heavy cream, flours or refined sugar.
You'll need 4 ingredients for these simple healthy truffles! Yup, that's it, just 4! They are chickpeas, cocoa powder, peanut butter and rice syrup.
Whether you use chickpeas already cooked and tinned, or cook them yourself , they're a great source of fiber and protein.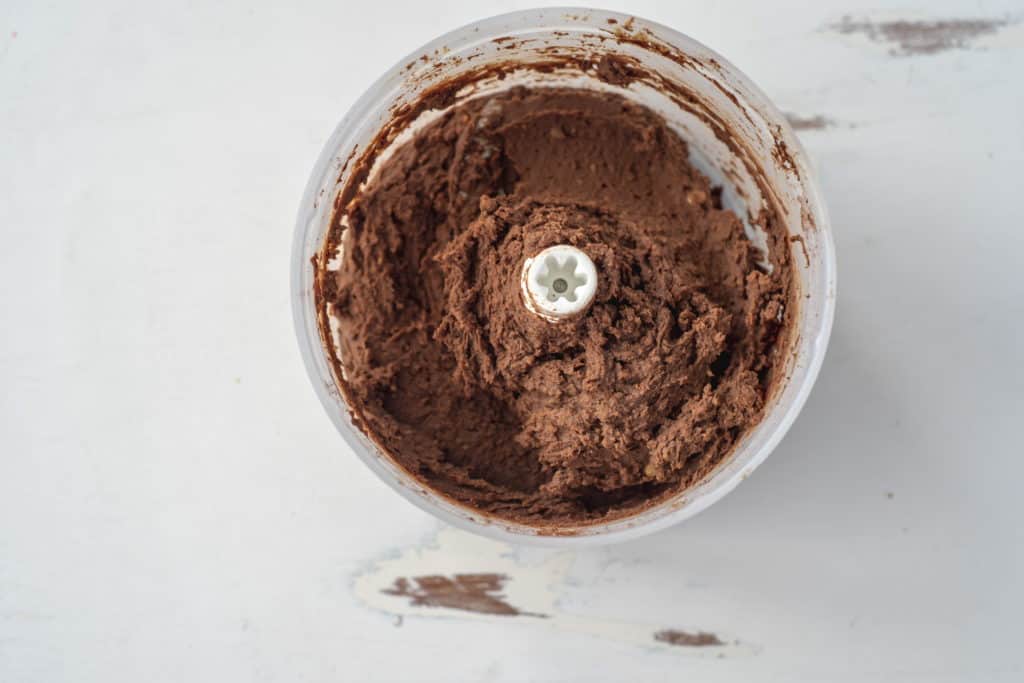 If you are a bit surprised or put off by the fact that chickpea is one of the ingredients, please trust me, you will never know it is here!
If you do want to make these truffles a bit crunchy, coat them in some melted dark or raw chocolate and sprinkle with touch of salt. D*I*V*I*N*E
To make these even more rich and decadent roll each truffle in a topping of your choice. I decided to roll mine in cocoa powder, but you could use desiccated coconut, crushed nuts or cocoa nibs.
Here's the simple healthy truffles recipe
Simple Healthy Truffles Recipe
Simple healthy truffles recipe made with only 4 good-for-you ingredients! This is the perfect, healthy treat ready to be enjoyed in 15 minutes!
Ingredients
1 can chickpeas, drained and rinsed
½ cup peanut butter
4 tablespoon cocoa powder
2 - 3 tablespoon rice syrup
Toppings;
cocoa powder
melted raw chocolate
Instructions
Pop all ingredients in a blender or food processor
Pulse until everything is completely smooth, you might need to stop to scrap the edges to get it all blended together
Line a baking sheet with baking paper. Use a tablespoon to scoop level spoonfuls and then using hands roll into a ball.
Repeat with the rest of the filling.
Coat with cocoa powder or melted raw chocolate and pop in the fridge to set
Enjoy!
These simple healthy truffles are also a great energy boost (obviously) before any workout or run, or even if you're just feeling tired. You might have some leftover chickpeas or peanut butter.? Why not throw them into this chocolate hummus or peanut butter granola!
As always please, if you make this recipe share it with me either on my Facebook,Twitter or Instagram. I would love to see it! Hashtag #HediHearts
Much love,
Hedi