Hello friends! Today's recipe is simple and clean granola bars. These clean granola bars are little portable healthy treats which you can tuck into your lunch box or if you are simply seeking a healthier alternative to shop-bought bars.
I realise I spend most of my time exploring pinterest, cook books and magazines to bring you fresh and simple clean recipes and insider knowledge.
If you were to look at my phone photos they are all food pictures! 🙂 Maybe a bit too much but hey I love it.
Healthy eating is my passion and I hope this will spread onto you. If you want to know more about the way I eat, check out my What is a clean eating diet post.
Anyways...today I am sharing my clean granola bars.If you've never made homemade granola bars, you are going to be pleasantly surprised by just how easy they are.
HOW DO YOU MAKE SIMPLE AND CLEAN GRANOLA BARS?
Four ingredients and a good blender/food processor, that's all you need for these simple and clean granola bars. No baking, no fuss, no dairy, no gluten, no added sugar, just simple, wholesome ingredients.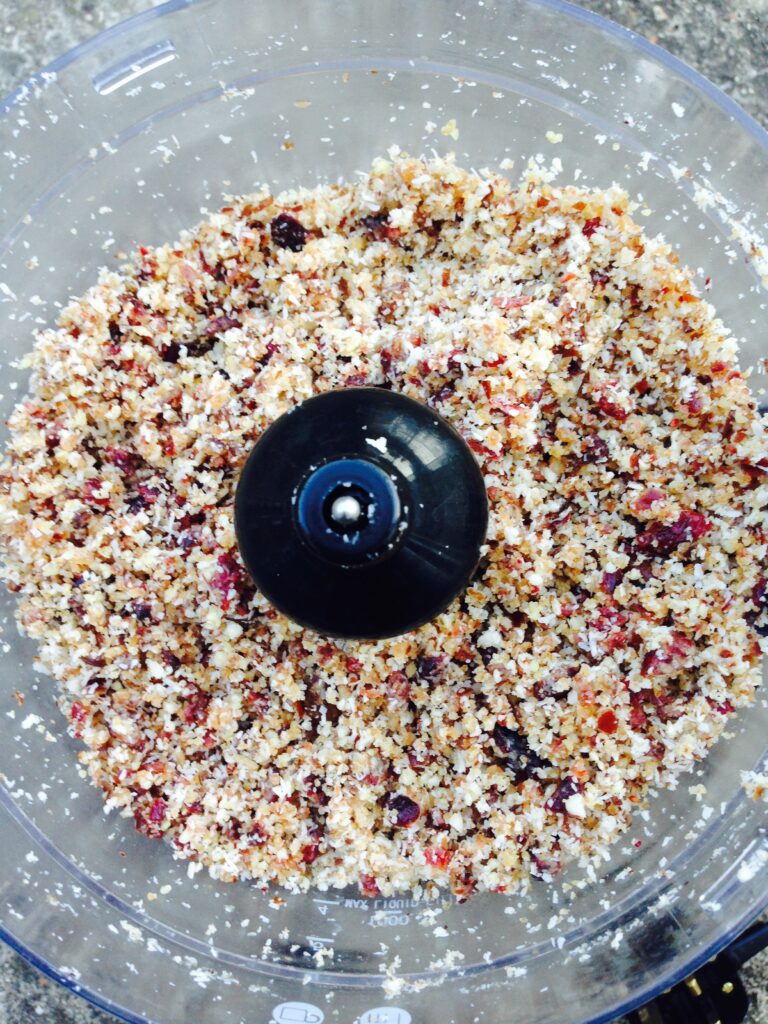 More Healthy Granola Bar Recipes
Here is the shopping list to make these healthy granola bars
Dates - to ensure it all sticks together and to add sweetness
Walnuts - for a bit of crunch and healthy fats. You can use any nuts you like or if you want to make it nut free just replace the walnuts with either pumpkin seeds or sunflower seeds.
Desiccated coconut - for texture
Cranberries - make sure they are natural, unsweetened or I buy these cranberries infused with apple juice.
Time is also important for me and these are my after-work or early morning favourite recipe.
You cake even cut them up into small bites, drizzle a bit of melted dark chocolate over them, let them set and take as a snack to work in your tupperware.
Simple and Clean Granola Bars Storage Tips
To Store. Store leftover bars in an airtight container in the refrigerator for up to 2 weeks.
To Freeze. To freeze, individually wrap in plastic, place in a ziptop bag, then freeze for up to 2 months.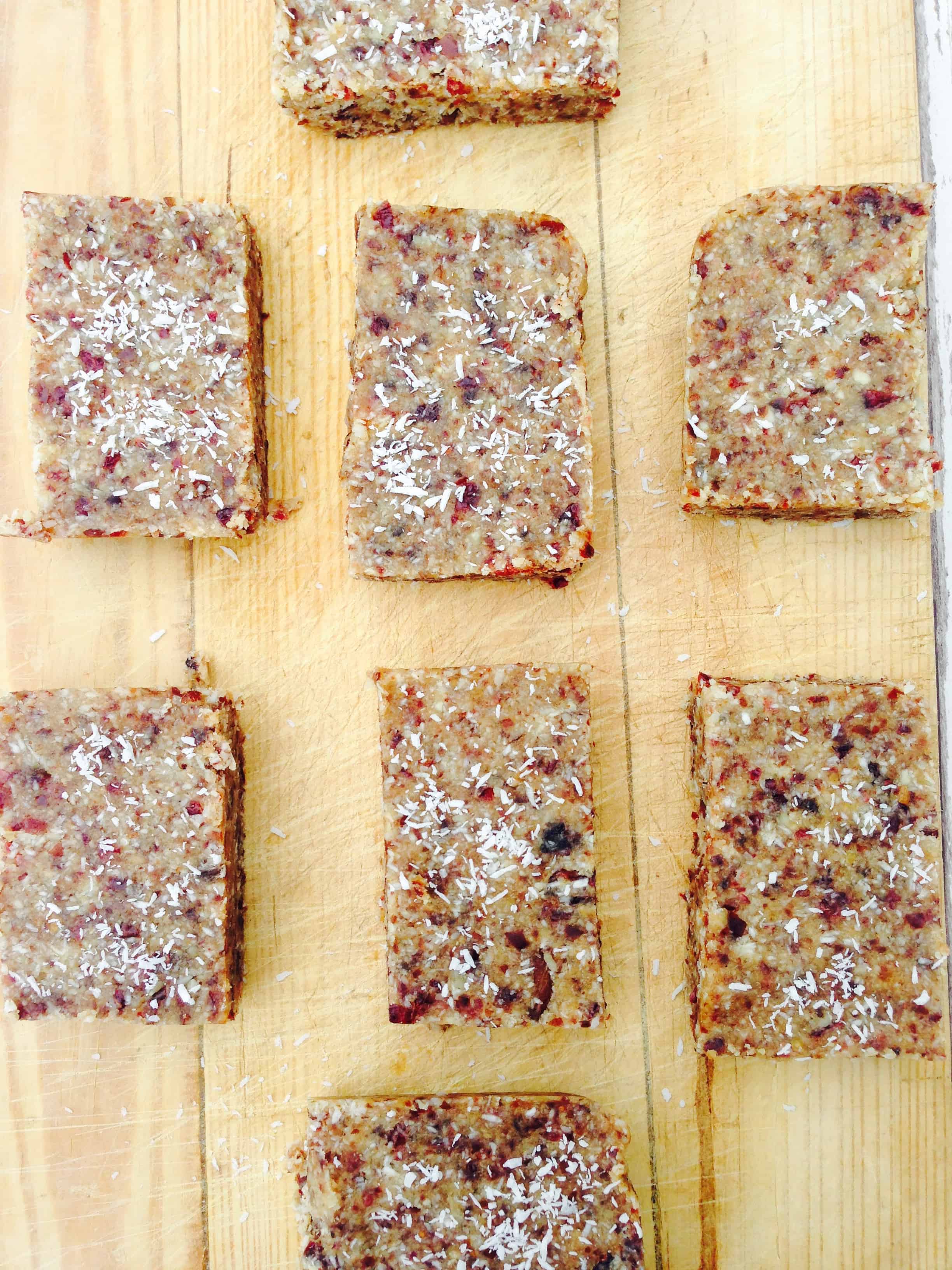 Here's the simple and clean granola bars recipe
Recipe
Simple and clean granola bars
Ingredients
1 cup pitted dates
2 cups walnuts or Brazil nuts
2 cups desiccated coconut (I used Coconut Merchant)
¾ cup dried cranberries
3 tablespoon water
Instructions
First toast the walnuts slightly in an oven heated to 170 degrees. Let them cool down before adding them to your food processor along with dates, desiccated coconut and cranberries.
Process until the mixture is well combined and has a crumbly texture.
Now add gradually the water, a tablespoon at a time and keep processing until the mixture is sticky and holds together.
Next get a square baking dish, line it up with cling film and press the mixture in. Press down firmly to ensure the mixture sticks well together.
Pop in the fridge for a couple of hours, then cut in to bars and sprinkle with some more desiccated coconut
How super easy are these simple and clean granola bars? Make sure you keep these in the fridge - they'll last longer and have a better texture. Don't forget to check out my
simple and clean flapjacks
or
healthy chocolate pecans flapjacks
..they are aaaaamazing! Don't forget to pin this recipe too!
As always please, if you make this recipe share it with me either on my Facebook,Twitter or Instagram. I would love to see it! Hashtag #HediHearts
Much love,
Hedi